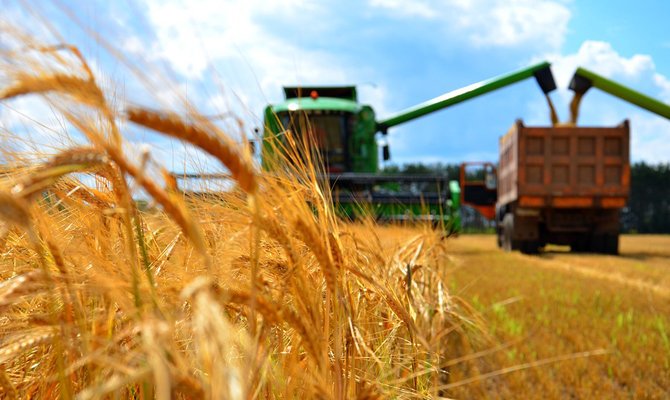 Aidarbek Saparov, the Minister of Agriculture of the Republic of Kazakhstan, engaged in productive negotiations with a delegation from the People's Republic of China, TuraNews.kz reports citing the press service of Ministry of Agriculture of the Republic of Kazakhstan.
The meeting included discussions with Fang Hongwei, the Secretary of the Party Committee of Xi'an City, and Jia Hei, the Chairman and General Director of the industrial corporation "Xi'an Ai Ju" specializing in bread and butter. The talks focused on enhancing collaboration in the agricultural sector, joint projects, as well as addressing current issues related to the import and export of agricultural products.
Aidarbek Saparov disclosed that 1,718 Kazakh enterprises are involved in exporting products to China, with 1,629 of them dealing in crop products and 86 in livestock products. Notably, trade between the two nations surged to $798.9 million for January to August 2023, marking a significant 72.7% increase compared to the same period the previous year, which recorded $462.6 million.
Minister Saparov emphasized that primary agricultural export products encompassed flax seeds, wheat, barley, sunflower oil, sunflower seeds, processing waste of cereals or legumes, seeds and fruits of other oilseeds, rapeseed oil, animal feed products, and tobacco raw materials.
Beyond the overall export growth, Minister Saparov highlighted the growing trend of Kazakh grain consumption in China. Due to geographical proximity and the shared border, Kazakhstan is eyeing the Chinese market as a promising avenue for domestic grain and flour.
On the flip side, agricultural imports from China to Kazakhstan rose by 1.8% in January to August 2023, totaling $145.6 million. The primary imported goods included tomatoes, nuts, vegetables, and citrus fruits.
Furthermore, Minister Saparov and the Chinese delegates explored joint Kazakh-Chinese projects in the fields of industrialization and investment. Presently, there are six ongoing projects in the agricultural sector, with a total investment of $426 million. Three additional joint projects, valued at $139 million, are in the development phase.
Kazakhstan has currently established protocols with China for the export of 24 types of crop and livestock products to the Chinese market, encompassing items like wheat, flax seeds, barley, alfalfa, corn, wheat bran, and animal feed. Discussions are ongoing to harmonize veterinary and phytosanitary requirements for the export of 12 more types of agricultural products to China, including potatoes, hides, mare's milk, poultry meat and products, horse meat, chilled beef, lamb, pork, and live cattle. This dialogue underscores the commitment of both nations to foster a robust agricultural partnership.