Featured
Fire in Kazakhstan! Thousands of people evacuated
It was reported that more than a thousand people evacuated from the surrounding villages due to the forest fire in Kostanay province in the north of Kazakhstan and there is a danger that fire might spread to the oil depot in the region.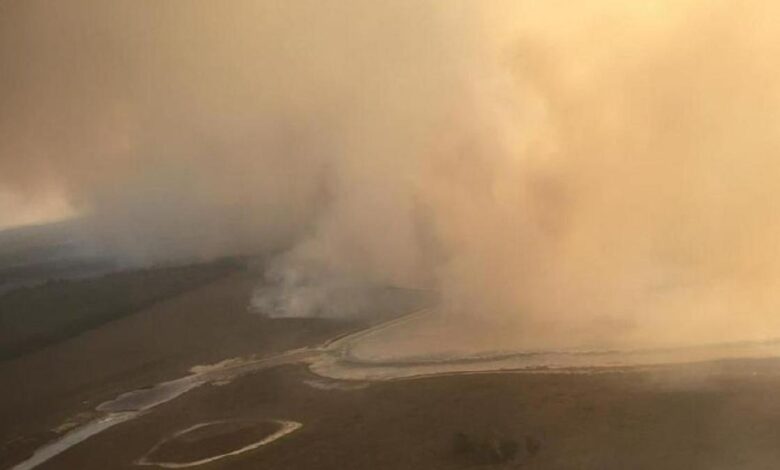 As we informed you earlier, it was stated that a fire broke out in the forest area in Kostanay province in the north of the country.
It was noted that the fire, the cause of which has not yet been determined, started to spread rapidly with strong winds in the state, where the air temperature rose to 38 degrees.
Kazakhstan Emergency Situations Minister Yuriy Ilyin, who went to the fire area, shared the information that there is a danger of the fire spreading to the oil depot near the village of Amankaragay and that the efforts to extinguish the fire are intensified in this direction.
FIRE SPREADED TO THE VILLAGES SURROUNDING
According to the information shared as of 23:00 local time, the fire spread to the surrounding villages of Amankaragay and Ozernoe and spread over an area of 9,400 hectares.
It is stated that 1841 people have been evacuated from the villages in the fire area so far and an emergency line has been established.
In the images shared on social media, it is seen that the houses are in flames in the villages where the fire has spread.
On the other hand, it was learned that the roads in the state were partially closed to transportation and support teams were sent from the neighboring states to the region.
The President of Kazakhstan, Kasım Jomart Tokayev, instructed the government to ensure the safety of the people first.
TOKAYEV WILL GO TO FIRE ZONE
Presidential Press Officer Ruslan Jeldibay stated that President Kasım Jomart Tokayev will visit the headquarters established in the fire zone. Jeldibay said that the events for the 150th anniversary of the birth of Kazakh intellectual Ahmet Baytursunali, which was planned to be held on September 5 with the participation of Tokayev, were postponed.