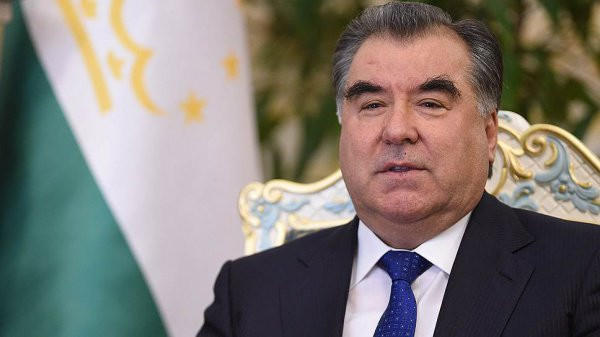 President of Tajikistan Emomali Rahmon is set to embark on an official visit to Russia from November 21 to 22. President of Tajikistan to hold discussions with Russian President Vladimir Putin in both narrow and expanded formats during the visit, TuraNews.kz reports citing TASS.
Abdufattoh Sharifzoda, the head of the press service of the President of Tajikistan, confirmed the scheduled meetings and emphasized the significance of the upcoming talks. Following his time in Russia, President Rahmon is expected to proceed to Minsk, where he will participate in the CSTO summit on November 23.
The press service highlighted that this visit follows President Rahmon's recent meeting with President Putin in October, which occurred on the sidelines of the Council of CIS Heads of State meeting in Bishkek. President Rahmon's last working visit to Moscow was in May of this year, where he participated in ceremonial events commemorating the 78th anniversary of Victory Day in the Great Patriotic War.
Dmitry Peskov, Press Secretary of the Russian President, corroborated the official visit plans, indicating a continued diplomatic dialogue between the two leaders. Notably, President Rahmon's last official visit to Russia took place in April 2019 at the invitation of President Putin. During that visit, agreements were reached to establish five schools in Tajikistan with Russian language instruction and adherence to Russian educational standards. Additionally, intergovernmental agreements were signed to facilitate the organized recruitment of Tajik citizens for temporary work in Russia and to foster cooperation in the field of tourism.