Featured
Kazakhstan wins first medal in World Nomad Games
Kazakhstan won its first silver medal at Fourth World Nomad Games.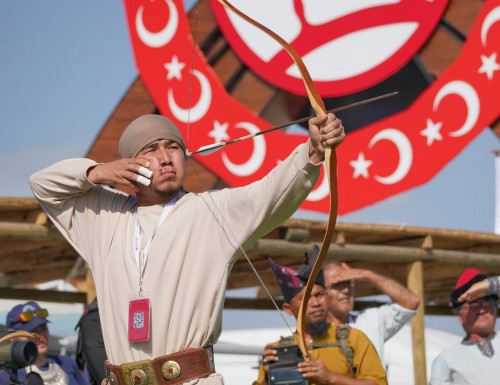 35 athletes from 32 countries of the world, participate in the competitions of the traditional archery. Kazakh athlete Kasımkhan Kanat, was one of the top 16 archers among men seciton of the competition.
Kazakh athlete Kanat, who made it to the finals among 16 competitors, faced Turkish athlete Oğuz Okcu in the final match. The match starts head to head between Oğuz Okçu and Kasımkhan Kanat, the Kazakh priest won the gold medal with 2 points, while the Kazakhstani athlete Kasımhan Kanat won the silver medal.
Kazakh athlete Kasımhan lost the final match with 2 points difference and got the silver medal. However This victory in the nomadic games has a special meaning both for Kazakh athlete and for Kazakhstan, as this is the first success in archery of games.