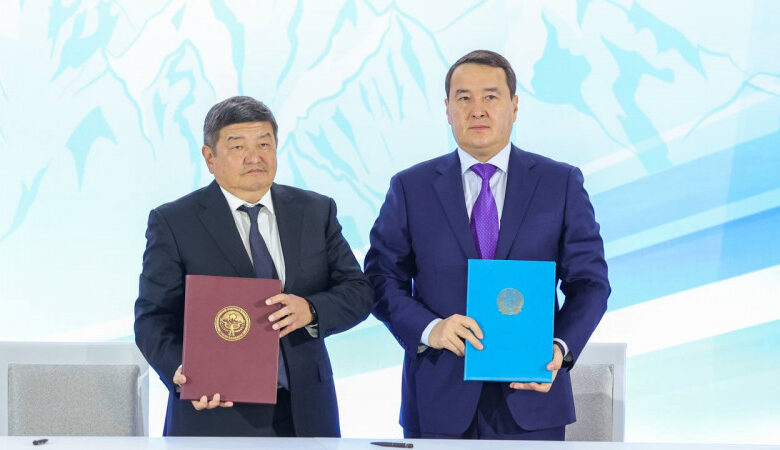 The 11th meeting of the Kazakh-Kyrgyz intergovernmental council was held in Taraz, Kazakhstan, on September 22, with the participation of the prime ministers of the two countries, Alikhan Smailov and Akylbek Japarov, Turanews.kz reports.
During the negotiations, the parties exchanged views on topical issues of bilateral cooperation, including water cooperation.
The prime ministers agreed to continue close cooperation in the water sector in the spirit of mutual respect and good neighborliness, taking into account the interests of both countries.
Smailov emphasized the importance of developing cooperation in the field of ecology and rational water use, which has a direct impact on the livelihoods of the two countries' citizens. He called for an effective monitoring mechanism through the digitization of interstate water channels and for the exchange of hydrological information, in particular in terms of inflow to reservoirs and water intake throughout the basin.
Japarov recalled that during recent mutual visits of the heads of the two states, the main areas of bilateral cooperation were outlined.
Following the negotiations, the parties confirmed their readiness to maintain active contacts in all mutually beneficial areas of cooperation.