Culture
Turkistan city starts preparations for National Kurultai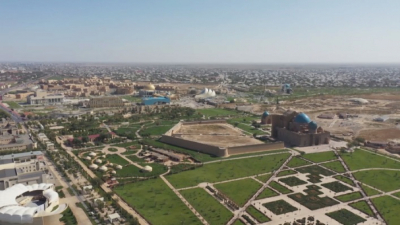 Turkistan city has started preparations for the next meeting of the National Kurultai. The fact that this city will host the event became known during a recent visit of Kazakh President Kassym-Jomart Tokayev to the region. The Head of State then noted that many important decisions for the Kazakh people used to be made here. At the suggestion of the President, it is planned to give Turkistan the status of a spiritual and historical capital.
"Turkistan has every reason to receive this status," Turkistan region governor Darkhan Satybaldy assured. "This is the most ancient city of Central Asia and the Turanian Steppe. Therefore, the instructions and proposals of our President will give a new impetus to the development of the region."
Over the past four years, the volume of investments attracted to Turkistan increased eight times. Since 2019, about two million tourists have visited the region. Agriculture and manufacturing industry output in the region grew by 1.5 times in the three years since then.