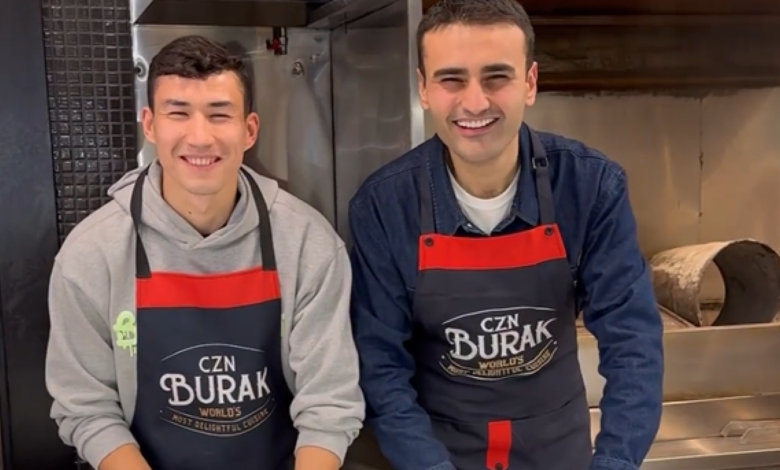 the talented Kazakh footballer recently signed by the Turkish football powerhouse "Besiktas," prepared a Turkish kabap with the renowned Turkish food blogger Burak Ozdemir, TuraNews.kz reports.
, TuraNews.kz reports.
Bu gönderiyi Instagram'da gör
With an ever-growing fan base, Burak Ozdemir now boasts over 54 million loyal followers on Instagram. His infectious passion for food and engaging culinary videos have earned him a place in the hearts of millions around the globe.