Featured
The Azerbaijani composer Fikret Amirov was commemorated in Ankara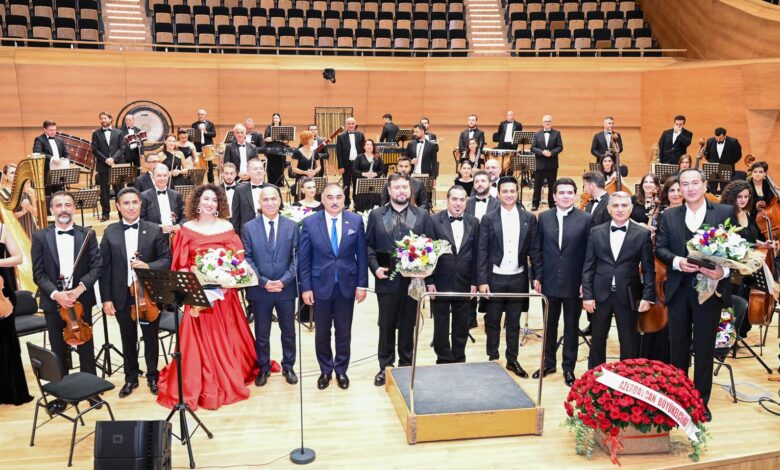 The memorial concert dedicated to the famous Azerbaijani composer Fikret Amirov was held in cooperation with TURKSOY and Cukurova State Symphony Orchestra within the framework of the "Capital Cultural Road Festival" of the Ministry of Culture and Tourism Of Republic of Turkey.
As part of the "Fikret Amirov Memorial Year" declared by the Permanent Council of TURKSOY to commemorate the 100th anniversary of the birth of Azerbaijan's famous composer Fikret Amirov, TURKSOY Deputy Secretary General Assoc. Dr. Bilal Çakıcı, Ambassador of the Republic of Azerbaijan Reshad Memmedov, Rector of Ankara Music and Fine Arts University Prof. Dr. Erhan Ozden, representatives of local institutions and organizations and art lovers attended.
The concert was conducted by conductor Mustafa Mehmandarov from Azerbaijan and conductor Eray Inal from Turkey. Turkic World soloists Teyyub Aslanov (Azerbaijan), Noir Yusupov, Feruza Yusupova (Uzbekistan) and Emrah Sözer (Turkey) won the appreciation of art lovers with their works by Fikret Amirov.