Featured
National Mourning Declared in Kazakhstan Following Tragic Mine Accident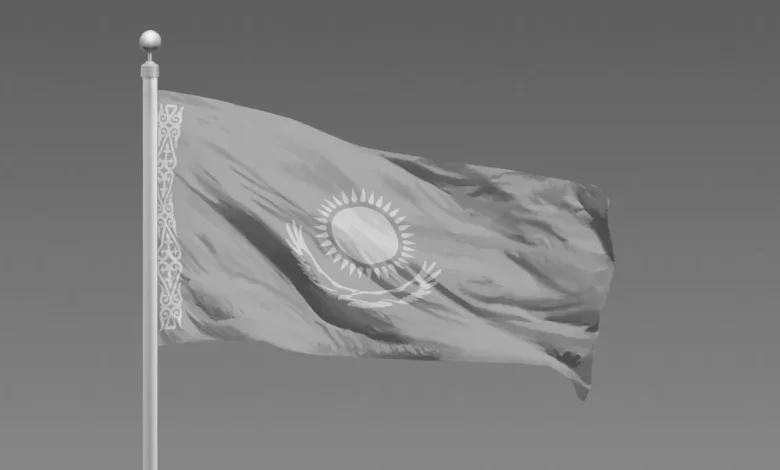 Kazakhstan, October 29, 2023 – A somber day of national mourning has been declared in Kazakhstan, as the nation grapples with the aftermath of a devastating mine accident. President Kassym-Jomart Tokayev has issued an official order marking October 29 as a day of remembrance, a response to the heart-wrenching incident at the I. A. Kostenko mine in the Karaganda region.
The tragedy unfolded on October 28, at 2:33 AM, when a violent explosion rocked the Kostenko mine, owned by the renowned ArcelorMittal Temirtau company. At the time of the calamity, a total of 252 individuals were working within the mine's depths, with a commendable rescue effort managing to bring 205 miners safely to the surface. However, this catastrophe has claimed the lives of 33 brave individuals, with 13 miners still unaccounted for and 20 individuals hospitalized due to injuries sustained during the incident.
In the wake of this terrible event, the Prosecutor General's Office has initiated a thorough criminal investigation into the incident at the Kostenko mine, suspecting a methane gas explosion in the mine's underground chambers. The scene of the disaster is currently being attended to by dedicated PVASS rescuers, who are working tirelessly, while an operational headquarters has been established to coordinate the response efforts.
Prime Minister Alikhan Smailov has been appointed to head the government commission responsible for investigating the root causes of this grievous accident. It has been reported that the government has reached a preliminary agreement with the shareholders of ArcelorMittal Temirtau JSC to transfer ownership of the enterprise to the Republic of Kazakhstan.
Expressing his deep condolences, President Kassym-Jomart Tokayev personally visited the scene of the tragedy, ensuring that comprehensive assistance will be provided to the families and friends of the miners who lost their lives. In a significant move, the President has also instructed the cessation of investment cooperation with ArcelorMittal Temirtau.
In the aftermath of this calamity, the operations of all eight mines owned by ArcelorMittal Temirtau JSC have been suspended. Furthermore, Vadim Borisovich Basin, Deputy Akim of the Karaganda Region, has been appointed as the head of the coal department of ArcelorMittal Temirtau.
The tragedy at the Kostenko mine has resonated not only within Kazakhstan but also across borders, with condolences pouring in from leaders and governments worldwide. Presidents from Russia, Belarus, Kyrgyzstan, France, and Uzbekistan, along with the Turkish Foreign Ministry, have expressed their heartfelt sympathies for the victims and their families during this trying time.