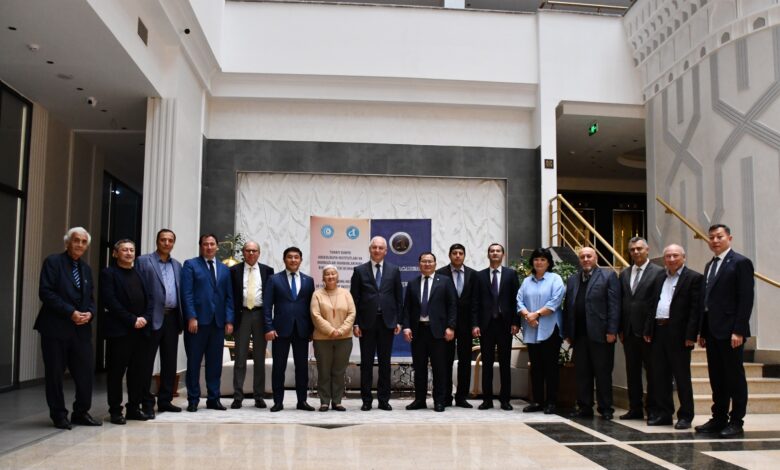 On November 9, 2023, the Turkic Academy, with the backing of the Secretariat of the Organization of Turkic States, orchestrated the "First Working Meeting of the Heads of Institutes and Centers of Archaeology of the Turkic World" in Samarkand, Uzbekistan. This significant event brought together the heads of scientific institutes and centers specializing in archaeological research from Azerbaijan, Kazakhstan, Kyrgyzstan, Türkiye, Uzbekistan, Tatarstan (Russian Federation), Karakalpakstan (Republic of Uzbekistan), and Mongolia, alongside leading archaeologists and experts, TuraNews.kz reports.
At the heart of the discussions was the exploration of potential areas of cooperation and the strengthening of ties within the realm of Turkic archaeology. President of the Turkic Academy, Shahin Mustafayev, in his inaugural address, delineated the primary objectives of the meeting. The immediate focus was on the establishment of the "Association of Research Institutes and Centers for the Archaeology of the Turkic World" (ARICA). Mustafayev underscored the need for such an association within the broader context of Turkic integration, emphasizing the necessity for a unified structure that could coordinate archaeological research and collectively address shared challenges.
Participants acknowledged the pivotal role of creating an online platform where archaeological research institutes and centers could engage in seamless interaction, knowledge exchange, and collaborative research activities. ARICA, they agreed, should serve as a dynamic platform facilitating active interaction, information exchange, experience sharing, and joint scientific endeavors, thereby consolidating the efforts of archaeological research institutions, centers, and experts across the Turkic world.
In a landmark conclusion to the meeting, the heads of scientific organizations and experts collectively signed the Protocol formally establishing the "Association of Research Institutes and Centers for the Archaeology of the Turkic World" (ARICA). Notable signatories included institutions such as the Institute of Archaeology, Ethnography and Anthropology of Azerbaijan National Academy of Science, the A.Kh. Margulan Institute of Archaeology of the Committee of Science of the Ministry of Science and Higher Education of the Republic of Kazakhstan, and others.
As an integral part of the event, a seven-volume publication titled "Archaeology of the Volga-Ural Region," prepared by the Academy of Sciences of the Republic of Tatarstan, was also presented, adding scholarly depth to the collective efforts of the Turkic archaeological community.