Life
Kazakhstan will issue a "Kazakh card" to qualified Kandas coming from abroad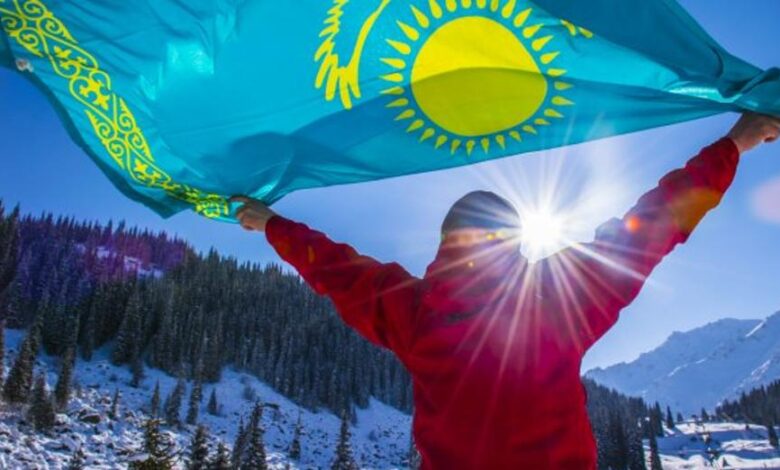 The Ministry of Labor and Social Protection of the Population plans to introduce a "Kazakh card" for ethnic Kazaks whose are member of Kazakh Diaspora Abroad ( Kandas ). This was reported by the press service of the ministry.
The department will issue a "Kazakh card" to Kandas with "high-level specialist" qualifications who wants to start a business in Kazakhstan and Kandas already engaged in business in Kazakhstan.
Kandas who received a "Kazakh card" can open a business, buy a house and property and conduct financial operations in Kazakhstan but political rights are not granted.  Place of destination is determined once related authority accepts the application for the "Kazakh card" and citizenship will also considered if Kandas stay in the place of destination for a certain period of time. The department encourages Kandas who received a "Kazakh card" to locate to regions where there is a shortage of labor.
The Ministry informed that this initiative step will open the way to connect Kandas with their homeland.
"Mobility Certificate"
The ministry also plans to introduce a "mobility certificate" to encourage internal migration to the north and center regions of Kazakhstan. With this certificate, Kazakhstani people who moved to the north or center will receive financial assistance for 50 percent of the cost of the house. The department says that citizens can use this amount to build or buy a house, as well as to pay the initial contribution to "Family Bank". In addition, in the central and northern regions, concessional loans will be provided for production and purchase of equipment.
The President of Kazakhstan, Kassym-Jomart Tokayev, in his message on September 1st, he spoke about reforming the resettlement and migration policy. He said that when we considering about relocation we should pay attention to"professionalism".
Earlier the authorities started a program to relocate residents from the south to the northern and eastern regions bordering Russia. As part of this program, residents who want to move from the south to the north were provided with help in terms of starting a house, business, and work. But there were also those who returned back among those who moved from the south to the north because the conditions of the program were not fulfilled.
On September 7th, the Ministry of Labor and Social Protection of the Population proposed the concept of issuing long-term visas to investors, scientists, and experienced professionals. This visa type will be issued within five years. A visa for a long-term stay in Kazakhstan will also be issued to foreigners who have invested 300,000 dollars in the country's economy.
Image: Otandastar Qory