Politics
Kazakhstan and Kyrgyzstan Discuss Construction of Chuya Bypass Canal-2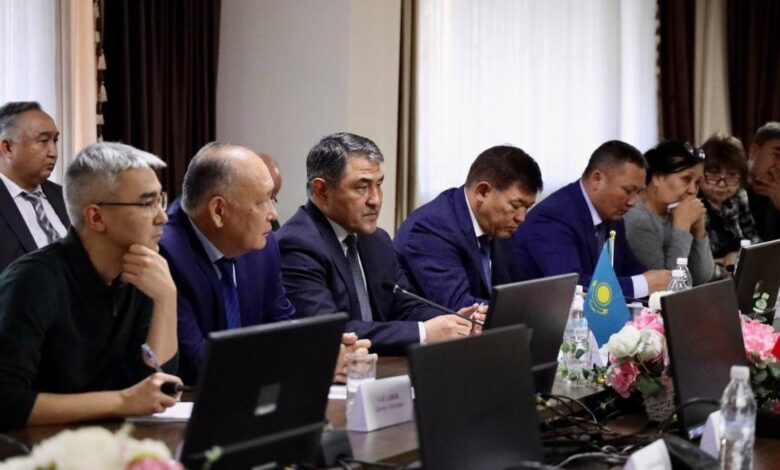 Kazakhstan and Kyrgyzstan have agreed to cooperate on a comprehensive assessment of the potential environmental impact of the Chuya Bypass Canal-2 (OCCH-2) project. The agreement was reached during a meeting between Kazakh Minister of Water Resources and Irrigation Nurzhan Nurzhigitov and Kyrgyz Minister of Agriculture Askarbek Dzhanybekov, TuraNews.kz reports.
The two ministers also agreed to provide experts from both countries with access to all necessary materials and create conditions for conducting hydrological and hydrogeological observations. In addition, the leaders of the working groups signed a joint letter of appeal to the German Society for International Cooperation (GIZ) requesting support and expertise in studying the potential impact of the OCCH-2 project on the ecosystem.
The OCCH-2 project is a proposed irrigation canal that would divert water from the Chu River in Kyrgyzstan to the Chu Valley in Kazakhstan. The project has been controversial, with some environmental groups expressing concerns about its potential impact on water resources and the ecosystem of the Chu River basin.
The agreement between Kazakhstan and Kyrgyzstan to conduct a comprehensive assessment of the project's environmental impact is a positive step forward. The involvement of international experts will help ensure that the assessment is objective and credible. The findings of the assessment will be crucial in informing the decision-making process regarding the OCCH-2 project.