Culture
Kazakh poet Marjan Ersu was awarded the "Aşık Veysel" medal of TURKSOY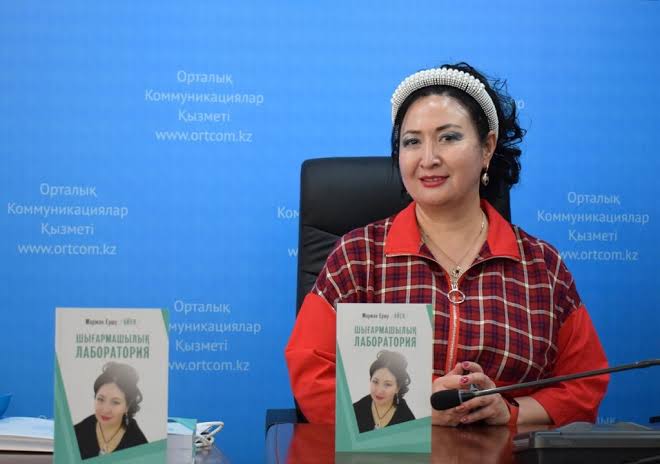 Poetry night of Kazakh poet Marjan Ersu was held in Atyrau, Kazakhstan.
The event held at Kurmangazy Cultural Center was attended by Kazakh President Advisor Malik Otarbayev, Atyrau State Deputy Governor Jasulan Bisembiuly, Mangystau State Deputy Governor Alimuhammed Kuttımuratulı, Jilyoi District Governor Karajanov, many poets, writers, academics, students and friends of poets.
During the night, Marjan Ersu was presented with the "Aşık Veysel" medal for his contributions to the literature of the Turkic World. Shehnaz Burhaneddin presented the medal to the poet on behalf of Secretary General of TURKSOY, Sultan Raev.
In the event, the introductory meeting of Merjan Ersu's poetry book "My Heart", published in Kyrgyz, was held and an exhibition featuring the poet's books was opened. The poetry night of Marjan Erşu, who is also the author of the national anthem of the city of Atyrau, was held as part of the "Atirau City Day".
Who is Marjan Ersu?
Kazakh poet, translator and writer Marjan Erşu, a member of Kazakhstan Writers Union and Eurasian Writers Union, winner of many international awards, is one of the youngest poets to bring Turkic literature works into Kazakh.