Economy
Featured
Life
Technology
IT services growing steadily in Kazakhstan
90% of all services in the sector are provided only in Astana and Almaty cities.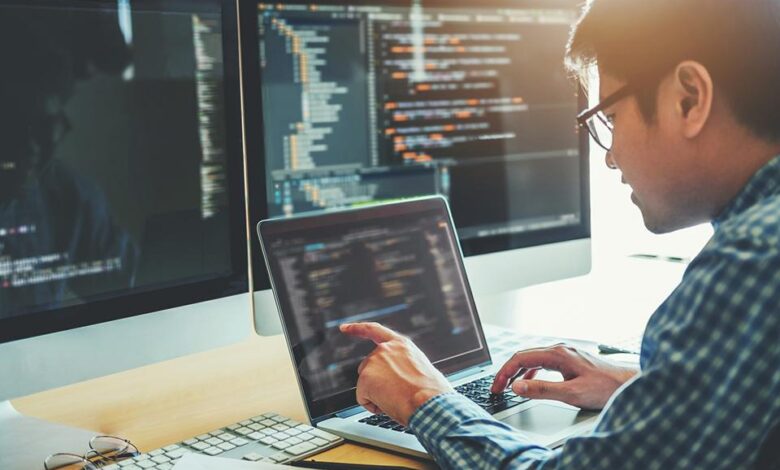 The volume of IT services in Kazakhstan is growing steadily, with the sector seeing a 56.4% increase in revenue in the first half of 2023 compared to the same period last year. This growth is being driven by strong demand from both domestic and foreign clients, Turanews.kz reports citing Finprom.kz.
The two largest cities in Kazakhstan, Almaty and Astana, account for 90.4% of all IT services in the country. In Almaty, the volume of IT services increased by 28.2%-215.4 billion tenge ($452 million US) in the first half of 2023, while in Astana, it increased by almost 2 times – 212.1 billion tenge ($445 million US).
The West Kazakhstan region is in third place, with a volume of IT services of 7.1 billion tenge ($14.9 million US), a significant increase from the 1.6 billion tenge ($3.3 million US) recorded in the first half of 2022.
The lowest rates of IT services growth were recorded in the Ulytau, Turkestan, and Zhetysu regions.
The growth of the IT sector in Kazakhstan is being supported by a number of government initiatives, including the development of IT faculties in higher educational institutions and the establishment of IT schools across the country.
The growth of the IT sector is a positive development for Kazakhstan. It is creating new jobs and boosting the economy. It is also helping to position Kazakhstan as a leading IT hub in Central Asia.
Current Tenge to USD Exchange Rate
The current exchange rate between the tenge and the US dollar is approximately 473.1 tenge to 1 USD. This means that the value of the tenge has increased slightly against the dollar in recent months.
The increase in the value of the tenge is good news for the Kazakh economy. It means that Kazakh businesses and consumers will be able to import goods and services from abroad at a lower cost. It also means that Kazakh exports will be more competitive in international markets.