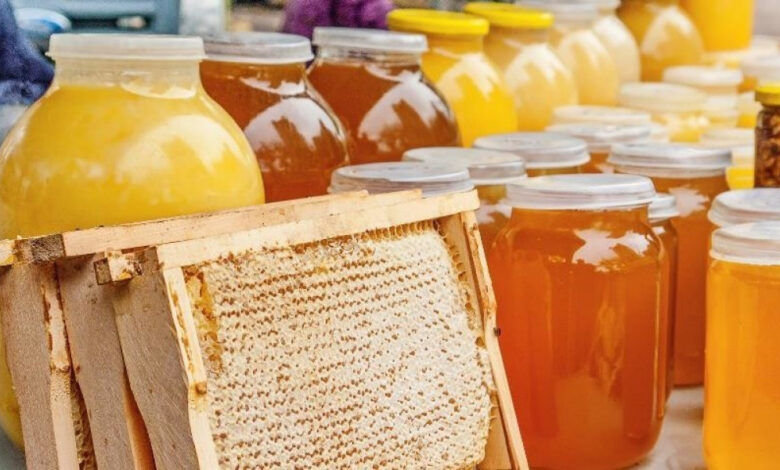 From November 13 to 17, European Union experts are working with Kazakh officials to develop a plan for exporting honey to the EU. The goal of the collaboration is to strengthen the knowledge of experts in Kazakhstan on EU requirements for honey exports and to assist the country in promoting its honey to European markets, TuraNews.kz reports.
The experts from the EU are Vadim Bartkevich, head of the chemical laboratory at the Institute of Food Safety, Animal Health and the Environment BIOR in Latvia, and Eduard Bakaseev, regional head of the border control department of the Food and Veterinary Service in Latvia.
During their visit to Kazakhstan, the experts will visit laboratories, hold workshops, and meet with honey producers. They will also provide assistance to the Veterinary Control and Supervision Committee and subordinate organizations of the Ministry of Agriculture of the Republic of Kazakhstan in developing a National Plan for the Control of Residues in Honey.
Kazakhstan is a major producer of honey, with an annual production of 3,910.7 tons in 2022. The main regions for honey production are East Kazakhstan, Almaty, Pavlodar, Turkestan, Abay, and Zhetysu.
In eight months of 2023, Kazakhstan exported 22 tons of honey. The main export destinations were Saudi Arabia (11.9 tons), Kyrgyzstan (5 tons), and Jordan (1.3 tons). Honey was also exported to China, Turkey, Russia, Mongolia, and Hong Kong.
The Kazakh government provides support to beekeepers in the form of subsidies for conducting selection and breeding work with bee colonies. In 2023, local executive bodies allocated 422.5 million tenge for subsidies, an increase from 370.3 million tenge in 2022.