World
At least 23 Indian army personnel missing in Sikkim floods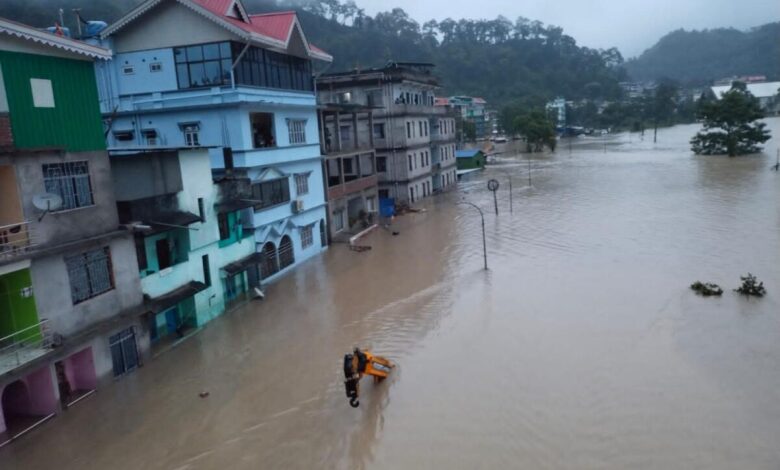 At least 23 Indian Army personnel are missing in northeastern India's Sikkim state following floods caused by heavy rains and the release of water from a hydroelectric power station, TuraNews.kz reports.
The floods occurred on Wednesday in the area of the glacial lake Lhonak, located in the Himalayas in northeast Sikkim. The situation was aggravated by the release of water from the Teesta hydroelectric power station located on the Teesta River, which caused its level to rise by 4-6 meters. The floods swept away army positions along the river valley.
"At least 23 soldiers are missing and several army vehicles are buried under mudslides. A search operation is underway," the army said, according to NDTV.
There are no reports of casualties or deaths as a result of the flood yet. However, floods of water destroyed some roads, and Sikkim authorities have urged citizens to be vigilant, especially in low-lying areas of the Himalayan state.
The search and rescue operation for the missing soldiers is ongoing, and the Indian Army is working with other agencies to provide relief to those affected by the floods.