Culture
Featured
World
What is the meaning of the flag of Kazakhstan?
Kazakhstan stands out as one of the seven independent Turkic countries. It is also one of the most important Turkic countries in the Middle East. So, what does the flag of Kazakhstan mean? We have compiled the details of which colors are found in the flag.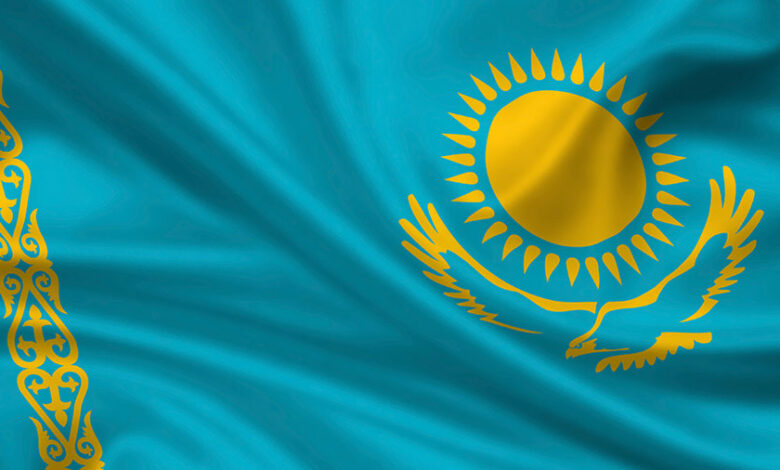 The flag of Kazakhstan, which has a special symbol and color that represents the country in the best way through the meaning it carries. We can say that Kazakhstan is one of countries whose flag's meaning is veyr curious.
WHAT IS THE MEANING OF THE FLAG OF KAZAKHSTAN?
The symbol carried on the flag of Kazakhstan highlights certain meanings through color. In this direction, especially the golden yellow sun expresses peace and fertility. And right under the sun there is a steppe eagle with spread wings. This, in turn, has a structure that represents the independence of the country and at the same time, it's freedom. The embroidery on the side, known by the name of Ram's horn which symbolizes the Kazakh national culture.
WHAT COLORS ARE ON THE FLAG?
Basically, the flag of Kazakhstan is considered on two different colors. It was prepared in this way and adopted with the founding of the country. The whole of the flag has sky blue and there are different symbols accompanied by yellow color on it. These symbols are the Sun and the eagle, as well as the carob embroidery, which is usually found. In the general framework, it is formed with yellow colors on blue.
MEANINGS OF THE COLORS OF THE FLAG OF KAZAKHSTAN
The flag of Kazakhstan is represented mainly by symbols, especially in addition to its colors. Of course, the symbols contained in the icons on it still have a certain color.
– The yellow sun in golden color represents fertility and peaceful.
– The Steppe eagle, located just under the sun, represents freedom and independence.
– The embroidery, known by the name of Carob in its vertical appearance, which is located right next to sun and eagle, tells about the Kazakh national culture.