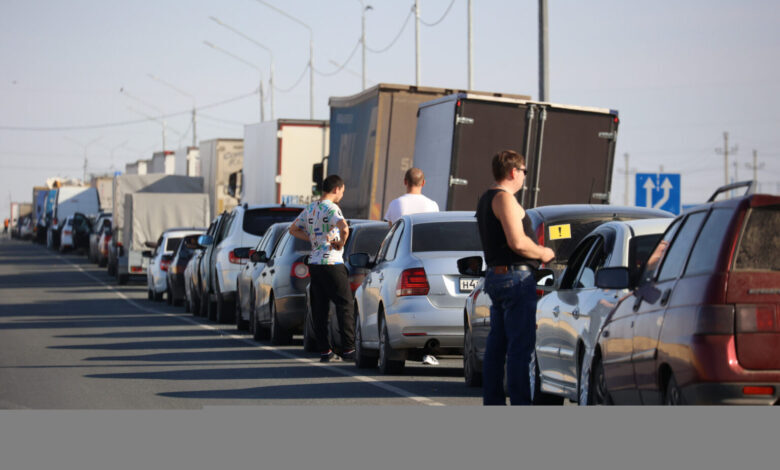 There is a long line which contains over 250 cars at Samara gate of Kazakh-Russian border. But many people cross the border on foot.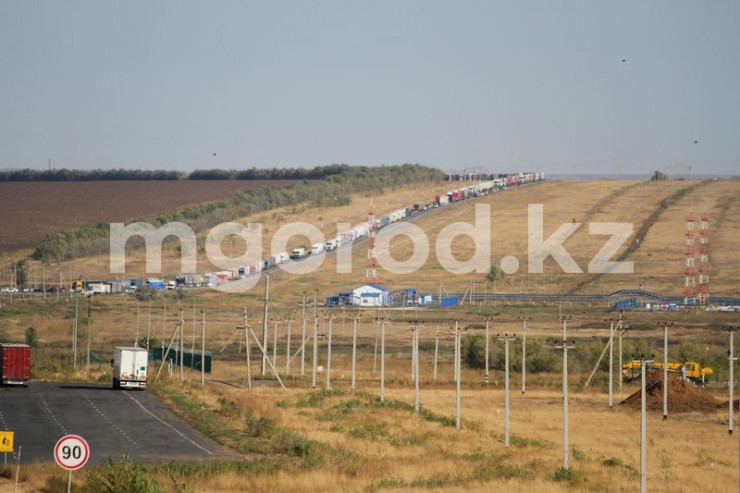 The line of cars that are stretching for several kilometers, is visible on the Russian side long before the border itself. There are practically no cars at the Syrym post, which is on the border of the Samara region and the West Kazakhstan region.
A very long line was formed at the Mashtakovo checkpoint. Russians are leaving the country en masse. Many are willingly sharing their thoughts with journalists, but only if they keep secret their idendity.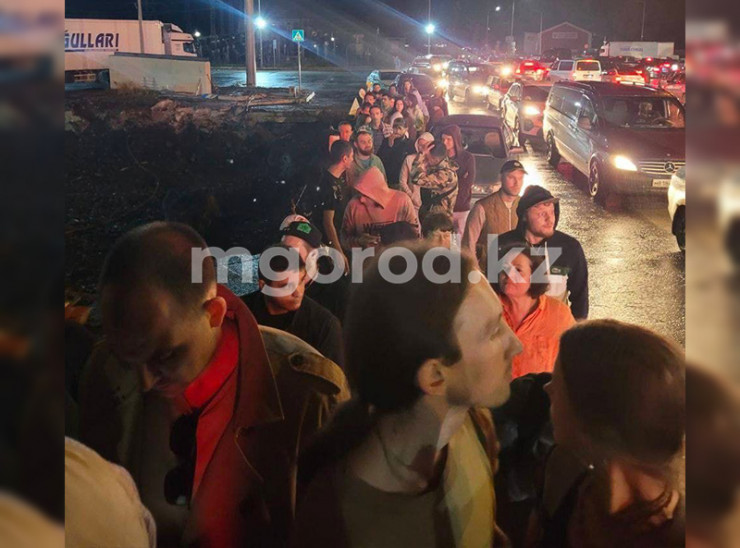 "As soon as the mobilization was announced, I put my things in a bag and left the country with my friend. Of course, we don't agree with what our country is doing. I went to almost all the anti-war protests and the last time I was taken in custody and kept in a unit in unbearable conditions for 12 hours," said Dmitry, a resident of Togliatti.
"I didn't go to the protests because I was afraid of that something may happen to my family! Yesterday, when the mobilization was announced, I sent my family in a safe place and I came to Kazakhstan where is a much safier place. Now everything in the Russia has become relative," said Ivan from Samara.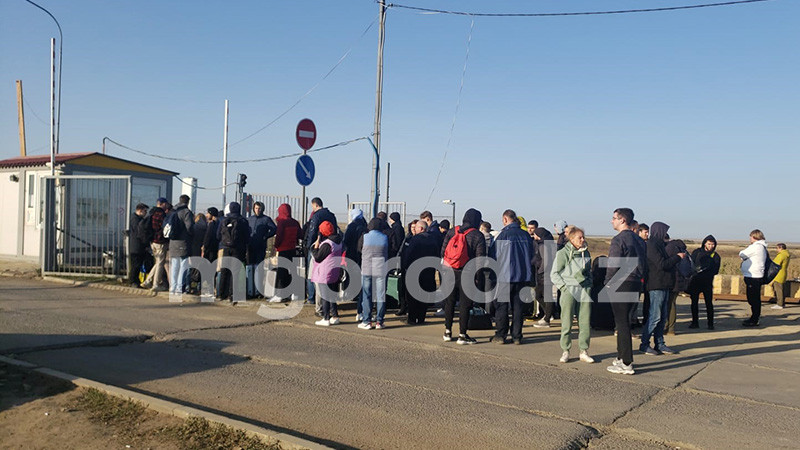 There are no tickets for buses from Russian cities to Uralsk. Many Russians come to the border by taxi, cross the checkpoint on foot, and after the border Ural taxi drivers are waiting for visiters without cars. Even thought the taxi drivers do not talk about their tariffs but their passengers told us that the tariffs are up to 2,000 rubles per person. At the current rate, this is almost 14-15 thousand tenge. At the same time, the distance from the Syrym post to Uralsk is 53 kilometers.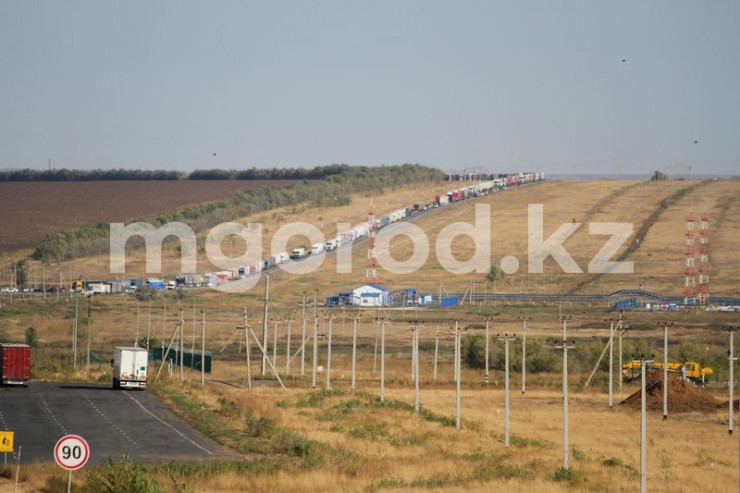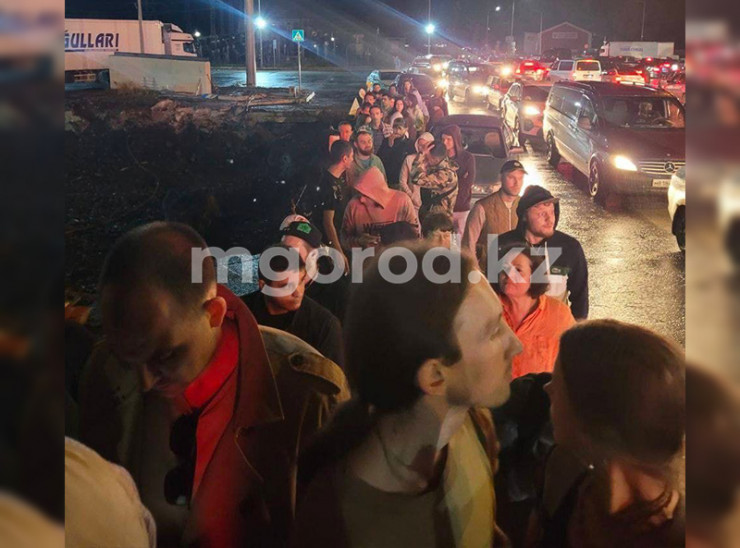 "Young people don't have any acquaintances in Kazakhstan. They choosed Uralsk because it is close the border but they don't know what they'll do in here"
Anastasia with her little daughter and her husband waited at the post "Mashtakovo" for 10 hours.
"My husband and I are from Kazakhstan. We live in Samara. As soon as we heard about the mobilization, we packed up in just a couple of hours and left for Uralsk. We have relatives here, they are waiting for us. " she says.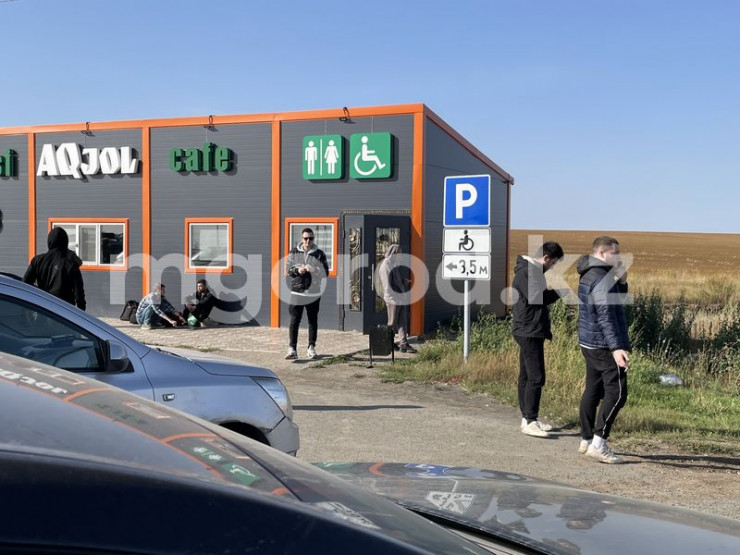 19-year-old Anton passed the border on foot.
"We were in a car with the guys I knew. I went on foot to the border to find out if they would let me through, because I had fines before. Fortunately They let me pass the border. They didn't ask anything special during passport control. My mom gave me a contact number of a person she knew in Uralsk city but I don't even know whether she is alive or not at the moment. I don't know anyone and I don't know what I am going to do here or how to live on" says Anton.