Featured
Turkic States' News Agencies Forge Alliance Against Disinformation at Istanbul Media Summit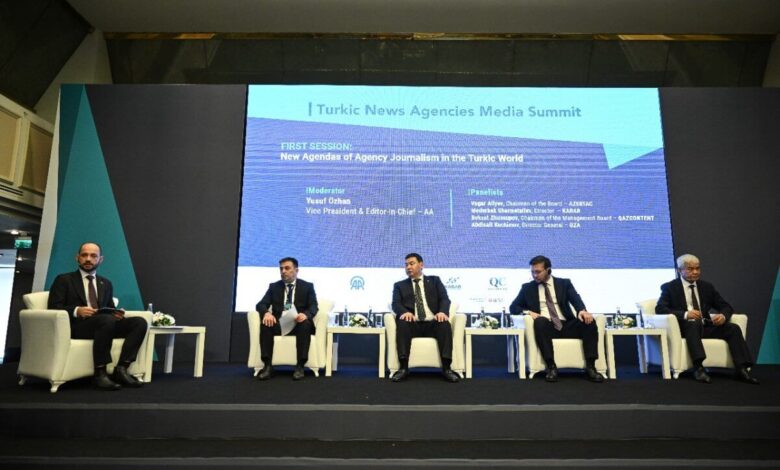 In a momentous gathering, a media summit of news agencies representing Turkic states convened in Istanbul, heralding a new era of collaboration and unity in the face of disinformation and fake news. The Secretary-General of the Organization of Turkic States, Kubanishbek Omiraliyev, delivered the exciting announcement of the formation of a cohesive union among the region's news agencies.
At the Media Summit, themed "Media Unity and Future Vision," discussions will revolve around pivotal topics such as "New Avenues in Agency Journalism in the Turkic World" and "The Future of the Turkic World: Emerging Areas of Cooperation." These sessions are set to chart a roadmap for the collective efforts of news agencies in the Turkic states.
Omiraliyev underscored the significance of cooperation among Turkic states, emphasizing its vital role in fostering peace and regional development. He expressed the organization's commitment to establishing a framework for media cooperation among these states.
The summit is set to culminate in the signing of a unity agreement, solidifying the collaboration among esteemed news agencies. Participating organizations include Anatolia Agency (AA), Azerbaijan State Information Agency (AZERTAC), Kyrgyz National Information Agency (Kabar), Uzbekistan National Information Agency (UzA), and "Qazcontent" from Kazakhstan. This historic gathering signifies a united front against misinformation and a powerful commitment to promoting accurate and reliable journalism across the Turkic world.