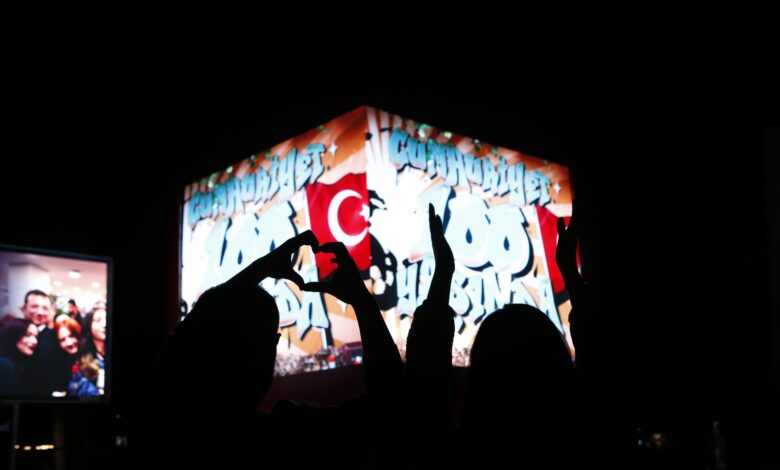 In commemoration of the 100th anniversary of the Republic, the Directorate of Communications has orchestrated a series of special events in Ankara, İstanbul, and İzmir, as well as across the nation and internationally. As of yesterday, the exhibitions and displays are being visited by thousands of citizens.
As part of these events, Türkiye's century-long accomplishments are being showcased through a variety of digital exhibitions and three-dimensional displays employing state-of-the-art technology.
"The Century of Türkiye: From Past To Present" display area, set up in front of Istanbul's Atatürk Cultural Centre in Taksim Square, offers an interactive and technological experience to citizens. This experience includes water screens, water shows, and screens broadcasting three-dimensional content, presenting vision of the Century of Türkiye from the past to the present.
At the entrance of İstanbul's Taksim Square, the "the Century of Türkiye Installation", inspired by official "the Century of Türkiye" logo, features the themes of the Republic's 100th anniversary on a large screen.
As part of the celebrations, monoliths have been installed in Bakırköy Freedom Square in İstanbul, Kızılay Square in Ankara, and Konak Square in İzmir. These digital public spaces are hosting films, images, and content related to the Republic's 100th anniversary for citizens.