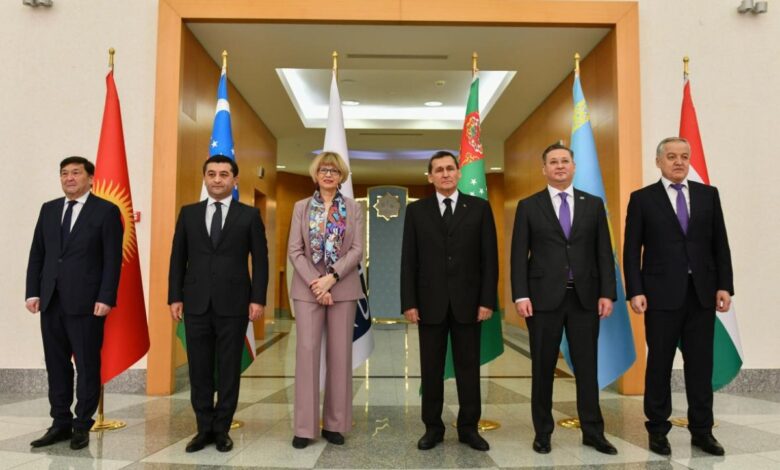 Deputy Prime Minister and Minister of Foreign Affairs of Kazakhstan, Murat Nurtleu, took part in the Central Asia – OSCE Foreign Ministers Forum, which was held for the first time in this format, marking a significant step in regional collaboration.
The forum provided a platform for discussions among foreign ministers of Central Asian states and the Secretary General of the Organization for Security and Cooperation in Europe (OSCE). Key topics on the agenda revolved around strengthening border security measures, preventing cross-border threats, enhancing regional connectivity, and collective actions to address climate change.
Minister Nurtleu reiterated Kazakhstan's commitment to bolstering the OSCE and extending support to address challenges faced by the organization. He highlighted the unique decision-making approach based on consensus that sets OSCE apart from other international bodies.
Security concerns took center stage in discussions, with a focus on maintaining stability in the region, particularly in light of developments in Afghanistan. The forum called on OSCE to back efforts to prevent a humanitarian crisis in Afghanistan. Kazakhstan actively advocated the establishment of the UN Regional Center for Sustainable Development for Central Asia and Afghanistan in Almaty.
Transport and logistics cooperation were addressed separately, with a particular focus on the Trans-Caspian International Transport Route, which promises new prospects for mutually beneficial trade and investment interactions between Asia and Europe. Kazakhstan expressed support for expanding partnerships with European countries under the European Union's TEN-T project (Trans-European Transport Network).
The forum participants underscored the importance of connectivity as a critical element in modern state development, fostering cooperation, economic growth, and regional stability. Central Asia's unique transport capabilities were recognized as crucial in connecting distant markets.
Climate change emerged as a pressing issue, with the Kazakh delegation calling on participants to endorse President Kassym-Jomart Tokayev's initiative to establish a project office in Almaty for Central Asian countries to address climate and green energy concerns.
The foreign affairs agencies discussed the progress in preparations for the upcoming OSCE Ministerial Meeting, scheduled to take place later this year in Skopje, North Macedonia. The forum marked a significant milestone in regional diplomacy, emphasizing the importance of cooperation and multilateral dialogue in addressing common challenges.