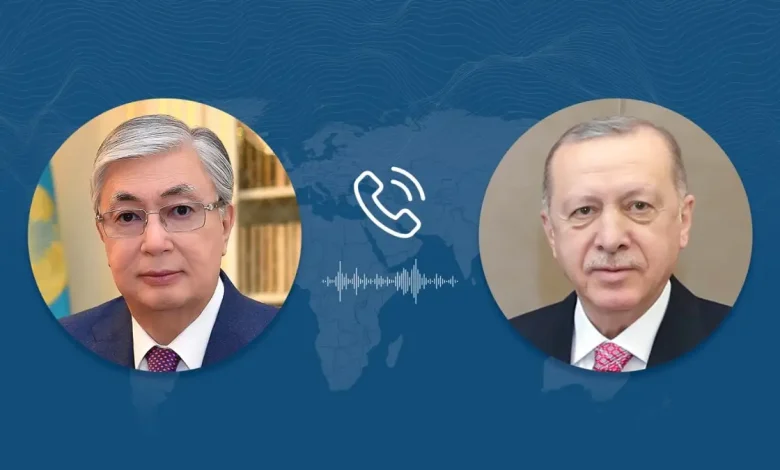 President Kassym-Jomart Tokayev of Kazakhstan had a telephone conversation with President Recep Tayyip Erdogan of Türkiye on Tuesday, TuraNews.kz reports citing the press service of Akroda.
During the conversation, the leaders reaffirmed their commitment to further strengthening the expanded strategic partnership between the two countries, based on mutual support and trust.
The heads of state discussed the prospects for deepening bilateral cooperation in the trade, economic, investment, cultural and humanitarian spheres, and also considered current issues on the international and regional agenda.
The presidents of Kazakhstan and Türkiye exchanged views on the progress of preparations for the X Summit of the Organization of Turkic States, which will be held in November this year in Astana. According to Kassym-Jomart Tokayev, holding this meeting will be an important step towards the development of relations between the Turkic countries.