World
70th anniversary of resettlement of Kazakhs in Turkey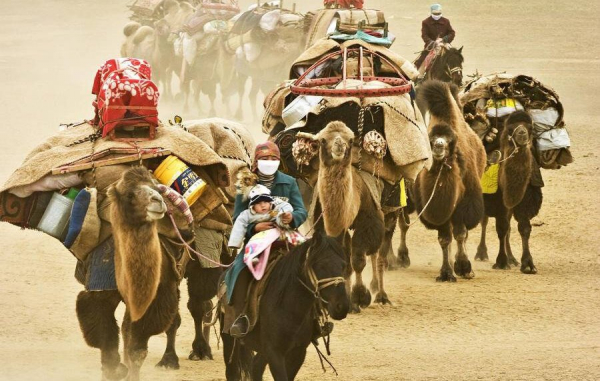 From Altai through the Taklamakan desert, the Himalayas, India, Pakistan and Iraq to reach Turkey. The process of the great resettlement of Kazakhs to the brotherly nation ended on March 13, 1952, when the former Turkish Prime Minister Adnan Menderes decided to accept immigrants. On the occasion of the 70th anniversary of this historic moment, kandas people gathered in Turkey. The event gathered about 2,000 people, including expat communities from European countries.
"I would like to express my gratitude to our brothers, Kazakhs, who organized such a special event. Kazakhs live in several districts of Istanbul, such as Zeytinburnu, Bagcilar, and Kucukcekmece. We have a very good relationship. I am sure that our relations with our Kazakh brothers will only strengthen further," said mayor of Istanbul's Bagcilar district Abdullah Ozdemir.
"Our main goal is to get to know each other. We also want the young people to talk to the elder generation. As for our community, it is very young. We are only three years old," said Vice President of local community Bereket Cetin.
An exhibition dedicated to the historical relocation of Kazakhs to Turkey was also organized as part of the event. These rare images portray the moments and difficulties the ancestors of modern Kazakhs had to endure. Several more meetings will be organized to commemorate this important date in the future.